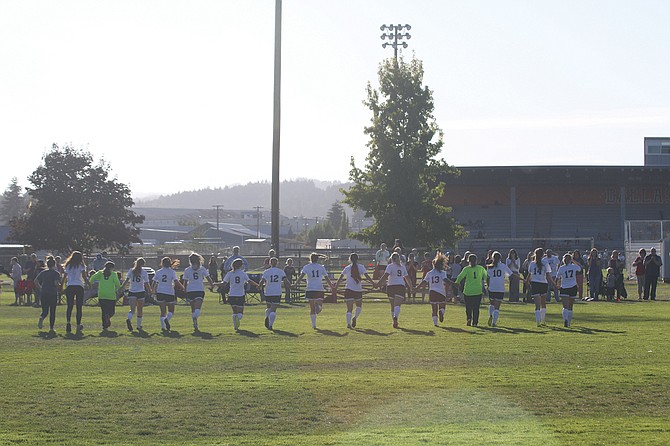 Dallas' girls soccer team thanks fans for their support after the Dragons' 1-0 loss to McNary on Sept. 15, 2016. The team's coach, Kirk Myrold, had been arrested just days before the game. In a show of unity, the players were able to hold their own against an undefeated 6A opponent.
Stories this photo appears in:

DALLAS — Officially, Dallas' girls soccer team's match against McNary on Thursday will go down as a 1-0 loss.