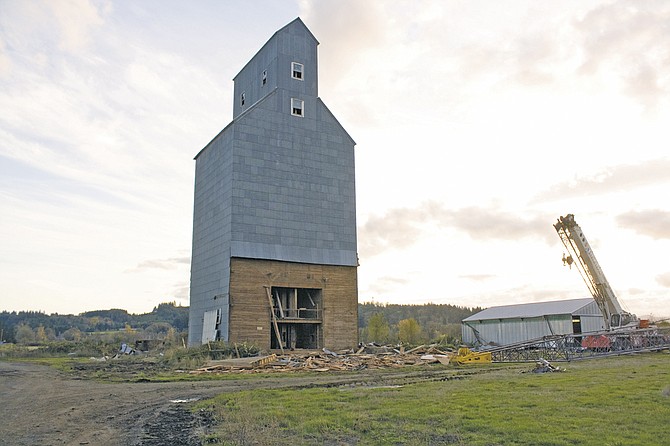 Considered a Dallas icon, the grain elevator on property owned by Valley Life Center is no more. The church had to tear down the structure this fall. It has become a safety hazard.
Stories this photo appears in:

Now a liability, the decades-old building is being dismantled
Jack Posey watches with interest as a 5,000-pound wrecking ball strikes what is left of the grain elevator behind Valley Life Center on Miller Street in Dallas.