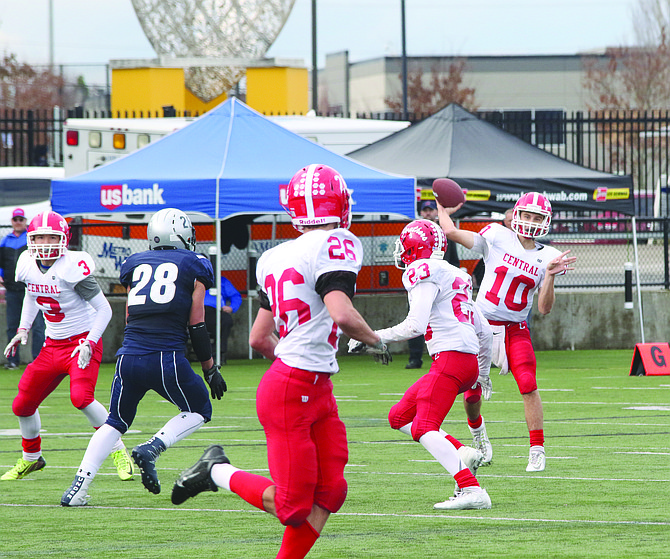 Peter Mendazona (10) attempts to pass to Peter Mason (26) during the Panthers state semifinal game against Wilsonville in November.
Stories this photo appears in:

Panthers eliminated in semis
With 43 seconds remaining in the first half, it appeared Central was poised to enter halftime tied with No. 2 Wilsonville at 21 after quarterback Peter Mendazona hit AJ Morales for a 13-yard touchdown.