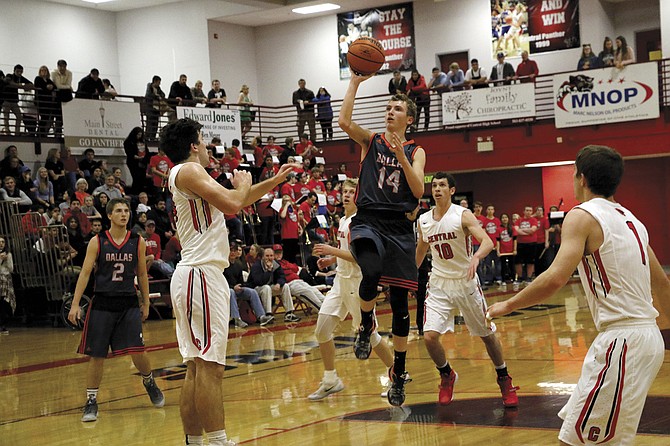 Dallas' Jason Richey goes up for a shot against Central on Friday. Richey scored eight points against the Panthers. Richey scored a team-high 17 points during the Dragons' 47-44 win over Silverton on Jan. 18.
Stories this photo appears in:

INDEPENDENCE — Dallas' boys basketball team defeated Silverton 47-44 on Jan. 18 before falling to Central 51-38 on Friday.