DALLAS – The Dallas School Board paid tribute to a former employee, Steve Betschart, at its meeting on Monday evening.
Betschart, of Dallas, died of COVID-19 on April 2. He was 71.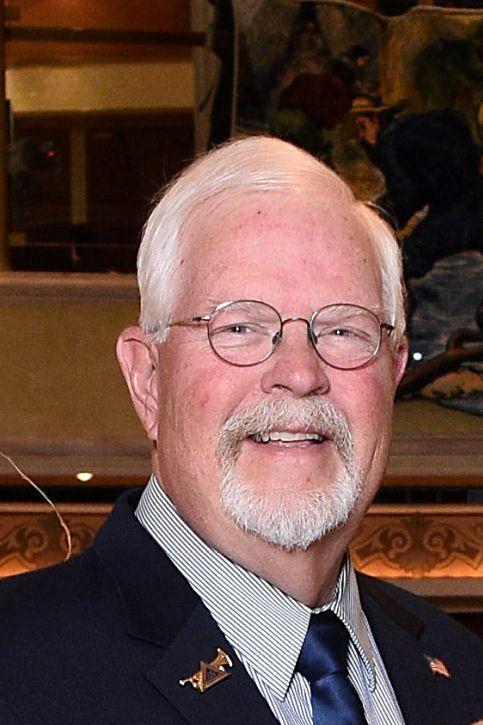 Board member Mike Bollman said Betschart began working at Dallas High School in 1970 as an intern. He continued at the school after his internship, and taught history, social studies, psychology and drivers' education until he retired in 2003.
"He's been such a huge part of our Dallas School District family," Bollman said.
Bollman said the former teacher had a passion for the subject he taught.
"Steve had a passion for teaching that was evident to all, but his students remember how he brought history to life," Bollman said, reading from Betschart's obituary.
Betschart continued teaching history in a different way through his involvement in Civil War re-enactments. He was a member of the Northwest Civil War Council and has participated in re-enactments in several states, Bollman said.
Board members Jon Woods and Bollman said they attended in Betschart's history class during their time at DHS.
"He taught, most likely, thousands of young people here in Dallas," Bollman said. "We are going to really miss Steve in our community for sure."
To see Betschart's full obituary, go to www.polkio.com/free_news/steven-g-betschart/article_c30df25e-790f-11ea-94a4-ab7d18389c19.html.
According to the Oregon Health Authority, 58 Oregonians have died from COVID-19, and 1,663 have tested positive for it.
In Polk County, 30 people have tested positive for COVID-19, resulting in one death.
OHA updates its website with coronavirus-related information once a day. For more information, go to www.healthoregon.org/coronavirus.