Timothy Richard Engstrom, my darling love and husband of 45 years, went to Heaven on Monday, Dec. 26, 2021. He and I spent more than 50 days in Salem Health's Intensive Care Unit. It was so wonderful to be together for our 45th Christmas; he gave me his greatest gift ever to wake up together on Christmas morning! He fought so bravely to stay with us through that precious day. Dec. 26 will always be "Timmer Day" to our family and we will set aside that special day to honor and remember him with fireside talks, processing firewood, and singing together.
It is so difficult to describe Tim – he was both the most multi-talented and most others-centered person I have ever known! But the very center of who he was and how he lived his life was this: This man loved Jesus Christ as his Lord and Savior.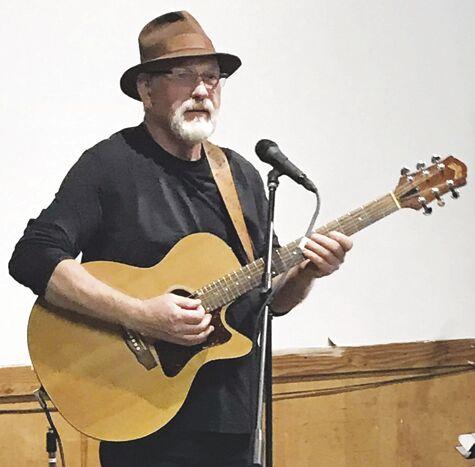 When he truly asked the Lord into his life on April 2,1972, at 20 years old, he never looked back. His life was a total 180 degree turn for the Lord Jesus! He knew the Lord could and would change his life to make him into the kind of man he always wanted to be. And through the years as his wife, I saw the Lord do that. I can hardly put into words how proud I am to have been his wife and walked by his side, watching God mold him into this incredible man. He made his share of mistakes, but he wanted to change for the Lord and for his family – "little by little, every day."
And for 45 years I was a close second in his heart; I am proud to have been his wife and am proud to bear his name as Diane Engstrom. Tim was a one-woman man! He told me he loved me three years later on April 3, saying he wanted our relationship to be for marriage and not just dating. He proposed and we had our first kiss in the snow on Valentine's Day. I never doubted his vow to love, honor, and cherish me "till death do us part" that he took on Aug. 27, 1976. We exchanged our vows at Evangelical Bible Church in Dallas, Oregon, where we are also having his life and legacy service on Saturday, Jan. 15, at 10:30 a.m. (Service on Facebook at Evangelical Bible Church of Dallas, Oregon, and YouTube at EBCDallas.) I was raised at this church, and Pete Unrau was both our pastor and a past-professor and student at Briercrest Bible College where Tim and I would meet.
He would want me to add this: anyone that wants to know about Jesus Christ and how God has made a way through Christ to have peace with God is invited!
His third motivator in life was his grown children and our 10 grandchildren. We are both passionate about our family; Tim loved them with his whole heart! And we can truly say we have a "Dream Team" of a family. They are holding and caring for me and each other during this life journey that now includes the death of their father and his going home to be with the Lord. Our first born, Annalisa, found her one true love in Forrest and they are blessed with two wonderfully delightful young children. Allison is now married 20 years and deeply in love with her husband Nathan Parks, and they are very active with their four incredible children Jacob, Madeline, Joshua, and Ezekiel. Our son Andrew Engstrom is also deeply in love with his wife Melissa and four light-filled children Jonathan, Caleb, Benjamin, and our newest baby Aria.
Each one is an incredible gift to us, and we love them more than we have words to say. And through Tim's 63-day journey from a very strong and hard-working man to starting his work in Heaven, we have become closer than ever.
Tim also loved his birth family very, very much and put constant effort into staying connected with them. His mom and dad were instantly and tragically killed in an automobile accident in 1980, traveling to see their new granddaughter, Annalisa. This was a formative tragedy in Tim's life, and he has missed them dearly. Now he gets to be with them! He also joins our fourth baby, Anson Harry, who we have longed for and who has been waiting for us in Heaven.
Tim's sisters and brothers and his nieces and nephews were never far from his heart: Tim's sister Marcia Rigamonti and her husband Chaz (four children and seven grandchildren); Tim's brother Harry and wife Grace (four children and five grandchildren); brother Ted (two children with Kim, and one grandbaby girl); Joy Sumner (two children); and his brother Tom and wife Carajean (three children and a grandchild). Tim had one remaining great uncle Carl Edward Engstrom and an aunt Colleen who are very dear to his heart, as well as many cousins. He is also survived by my mother, Betty Murphy; my sisters Michela Morgan, and Melissa Terry (husband Edward) who, with her three daughters, Aurora, Arianna, and August, had a special place in his heart.
Tim cherished his friends that he made throughout his life, they were like family to him. He loved each one as precious, preaching often on the significance of friendship in life and faith, and singing, "these are the friends that God has given." I know that his loss from the earth is incredibly deep to all his family and friends. So many feel the loss of father and brother, not just a friend.
Tim was born in Wyoming to Harry and Dorothy "Dottie" Engstrom on Oct. 18, 1952. "Uncle Harry" was a beloved minister, church-planter, Bible professor, and expert in the Greek language at Briercrest Bible College in Saskatchewan Canada (where Tim and I would eventually meet). In their later years his parents were traveling evangelists with a ministry, especially to children using chalk art, landscape and wildlife paintings, watercolor, various music (Harry played the saw!), puppets, and magic shows at churches and camps. Dotty also had an incredible gift for language and majored in Spanish.
His childhood stories resemble pioneer adventure novels and took him through Wyoming, Montana, Canada, Idaho, and Missouri where he learned to be an outdoorsman. He loved hunting and fishing, he could trap, snowshoe, play hockey, backpack, shoot a bow and anything with a trigger with great accuracy, water ski, snow ski, and swim. Many of these adventures he had with his brothers Harry, Ted, and later Tom, and best friend Paul Mutch.
As he grew, he became an accomplished cowboy. He was amazing with horses and could ride and rope and helped on several roundups. He could have been a vet; he loved caring for injured animals, and he always had a well-loved dog and cats. His beloved black lab, Zoie, passed recently, and "his" cat Bob would not move from his mat at the back door from the day Tim went to the hospital to within hours of his death. Tim was a quintessential jack-of-all-trades, and played layman nurse, hospice caretaker, and even chiropractor to many. He was always working hard – looking for and finding opportunities to help people. He loved growing trees, saving plants from the brink of death, and gardening. Firewood stacks, a good fire pit, birdhouses and unique wood creations, and pots with 'rescue plants,' are fingerprints that say, "Tim is here!"
He was extremely social and a gifted administrator; he was our student body president during college, and we directed plays together. He graduated with a four-year degree in Bible preaching and teaching. In proceeding years he obtained several specialty certificates issued in counseling, fundraising, and social services.
He learned to play guitar at 12 and had an incredible singing voice. He was the lead singer of a rock'n'roll band until he began singing Amazing Grace in bars, finally announcing that his rough lifestyle had to change, and he wouldn't play anymore because of what the Lord had done in his life. His bandmates beat him severely and left him in the gutter. It was the first time he suffered for Christ, of many times to come.
He always continued singing and playing guitar and writing original music and we sang together for years at church camps and special events. After we were married, Tim became a camp director at Christian camps for many years in Nebraska, Oregon, Wyoming, and Montana. We have so many wonderful memories of those years. At the same time Tim would preach at many churches and several times was an interim pastor. He also had the great joy of starting a church in Wyoming with another couple that is still meeting today.
After we moved back to Oregon, Tim became a youth pastor at Dallas Evangelical Bible Church. Here he was able to influence many young people to a deeper walk with the Lord and many of those special relationships continued throughout the years.
The Lord then led him into different ministries that would influence even more people than we could have ever imagined. He started the Christian expo in Portland, Oregon, bringing ministries around the Northwest and the world together with Christian businesses. It was the first of its kind in the area and featured world class Christian speakers that we were so privileged to meet, like Hal Lindsey and Grant Jeffries.
Tim had a unique ability to meet people, have an immediate interest in them, and if there was a need, he would find a solution by putting people together.
This led to being asked to become the Director of Development for the Salvation Army and in that position he was the first to hear of the possibility of a Kroc Center being built in Salem. He worked very hard along with many others to meet this great need and secure this great opportunity for the city. He was extremely privileged to work with other local and national leaders with a passion for Salem – from the renowned and wonderful Gerry Frank -- to Oregon's past governors Ted Kulongoski and John Kitzhaber, wonderful business leaders, and medical professionals who served on his board.
Then he was asked to become director of social services where he oversaw the Salem shelter and had many interactions with people and families in need. He had a fruitful ministry there. Overseeing the Salvation Army Christmas kettle program every year for over 10 years was another highlight of his life. He worked every day after Thanksgiving until Christmas Eve night to organize and pick up kettles and help count the money – it was something our family knew as part of our Christmas. Our children many times volunteered as singing bellringers, supporting those in need. Tim often noted that the working-poor donated together more than wealthy. He developed strong and precious relationships at the Salvation Army and always felt blessed that God had directed him there.
When he finally retired, he loved helping his neighbors by indulging in what was a great hobby to him: chainsaws, firewood, and logging. He was passionate about trees (especially horizontal ones!) and wood. He loved operating a timber processor for our wonderful friend Guy Jones, owner/operator of a logging company.
He read 30 to 40 books every year, and was a lifelong student of WWII, studying literature and interviewing soldiers from that era. Tim had a deep love for all things aircraft, and the fighters and other planes of WWII were like a home to him. Having honed a skill of crafting plastic models, he was known to surprise pilots with a replica of what they had flown – including Jake DeShazer of the Doolittle Raiders. He was a walking history class and loved knowing the inside stories that are not commonly known. He religiously read every obituary in the paper, and loved and prayed for the people he "met" there. He also taught riflery, archery, hunter's safety, horseback riding, backpacking, guitar, framing and construction, and especially the Bible, throughout his life. He read to the family every night for years, with immersive flair and different voices, through countless books and series, like the Lord of the Rings. He was a remarkable man.
In the early 2000s Tim truly found his heaven-on-earth in the red-orange wings of a bi-plane named Rosebud, when he met Dr. John Currie and his wife Carol. John owned a Stearman bi-wing and had long sought for a friend who shared a love for aerial acrobatics – noting that only 1% of pilots fly them a second time. Where others politely or urgently declined more excitement, Tim always wanted to go higher, faster, and harder – flying gun-runs, barrel-rolls, hammerheads, inside loops, and even a single outside loop. His face would shine when he finally returned to earth, and I would finally breathe.
He was a speaker at many conferences and camps, and a gifted storyteller – most often pulling from his own litany of adventures, misadventures, and experiences. He wove those stories into every talk and sermon he gave.
Throughout his working life, regardless of positions he held, speaking and leading music at Bible camp for his vacation weeks was always a top priority. He loved introducing anyone to the Lord, from teenagers, to adults and children. For over 10 years, Camp Risen Son through Bridgeport Community Church was and is so very precious to us. Steve and Kay Dixon and the camp and retreat leadership were very special to him. He was also able to minister in many other types of groups and locations in couple's retreats, men's retreats, and winter retreats.
In between all these years God shocked us with a very special worldwide ministry. In 2008 Tim was diagnosed with 22 tumors on both sides of his lungs with one almost the size of a heart and necrotizing. He was given three to six months to live although Dr. Currie put the estimate at a month to two. John and Carol, with another of our wonderful, godly friends Marge and Loren Lottis, flew us to Redding, California, to ask the Lord for a miracle to heal Tim. This really stretched our faith; we decided to follow scripture. The Lord says, "call unto me and I will answer you and show you great and mighty things that you know not." So, whether God said yes or no, we learned to ask for miracles and to believe that God still performs them. And we were deeply grateful to be prayed for. If you need healing, there is a real God who lives and works today and loves you! Find people of faith and receive prayer – cry out to Him!
God did choose to give us a complete and total miracle for Tim's lungs at that time. With no medication except for painkillers for the agony, and a diagnosis from Tim's cancer doctor of last-stage, non-Hodgkin's lymphoma, Tim went from gray and dying to lungs without tumors or any trace of scar tissue or need for oxygen. It was a miracle, and it baffled all the doctors. He was told he had the lungs of a teenage athlete. Our pulmonologist told Tim, "You are my miracle!" There was no other answer for it other than that God chose to heal Tim for His glory! That was 14 years ago this month.
We were contacted by the Christian broadcasting Network in Virginia, the 700 Club, to see if they could come and film us as we told the story of God's miracle. So, five years after Tim's lungs were healed, we were filmed showing the research and medical reports that gave undeniable evidence of a great miracle. This reached over 120 plus countries and was translated into over 200 languages around the world. We have been told many times that people watching, "When a cough turns deadly," have come to know the Lord or have been healed. Hallelujah! Through the last 14 years we have given God glory in sharing the story many times and in many places.
A few months later doctors told us Tim may have up to five blockages to his heart, because of pain he was having. This time we knew what to do and ran to the Lord with fervent and faith-filled prayers, expecting healing salvation again. During Tim's angioplasty to stent blockages, the doctor actually left the room to consult with another doctor – he could find no blockages to speak of and thought the equipment was malfunctioning!
Recently, Tim was diagnosed with an autoimmune disease. He did not want to let anyone know, determined to live a full life, working hard and helping others. This made him vulnerable to lung illness and other complications common to the current pandemic that has hit the world like a weapon and ripped so many lives apart.
In mid-October Tim and I fell ill, and his condition worsened despite a high level of care. Allison and Nathan came to us from Idaho on Oct. 24, and we were in the emergency room by early next morning. From paramedics, to ER, passing through a terrible night in complete isolation, to getting a hospital room, Tim should have died many times (staff mentioned this repeatedly), yet he was in the unassailable hand of God. Though miracles mounted, by the time our son Andrew saw Tim come to verge of going home well, health complications saw a downturn that eventually resulted in intubation in the ICU. We were dazed but felt peace from the Lord – another unexpected ministry, many lessons, and Tim's greatest measure of strength lay ahead of us.
He was unbelievably strong. He endured an unprecedented number of torturous 16-plus hour sessions of being pronated (lying on his face/tummy to try to save his life). He faced infections, kidney failure, and serious heart conditions – somehow returning to stability and awareness of us in the room repeatedly. He endured four surgical procedures, three to reinflate a collapsing lung. I was allowed to stay right with him through them all, on the other side of the bed from the doctor, encouraging Tim with scripture and hymns and love and talking to him about the Lord; and those nearby listened. He lived for days with such low blood pressure, no medical professional could explain it but to say, "he is a fighter!" Few words describe him better! When we were told he had hours, he had days. When they checked his pulse, he had four hours left in him. He flat-lined over and over and came back on his own without any medical intervention. The medical professionals had never seen anything like it. They came in small waves, standing vigil with us – sharing hugs and tears, and gratitude for bringing Christmas and such fierce love to the ICU. They decorated the door with snowflakes, and sent me a heartfelt card, and have shown us a special care above and beyond the call of duty.
He left us at 6:07 a.m. on Dec. 26, after a sacred Christmas and two days of staying as a family right by his bedside; we held his hand and looked into his eyes – bringing grandkids and family into the room by phone to tell him how much they loved him. We prayed and sang hymns for hours, we sang his original scripture songs and quoted scripture and talked about family in Heaven and remembered to him a favorite scripture of his: that for the believer in Jesus Christ as Lord and Savior "…to be absent from the body is to be present with the Lord." He was kissed and hugged and even though he had not been able to move or speak or most of the time even open his eyes for over 50 days, he fought to open his eyes to be with us and he even moved them to see each one of us, up until his spirit left his body to begin with King Jesus the special ministry God has for him in Heaven.
I have never seen such a mighty man, a true warrior, a real soldier, who did not want to leave his family but was really called to Heaven. There was no fear of death, just a sadness to leave each other. It almost seemed like the Lord had to snatch him and make him go to Heaven! So, I said, as he was leaving and I was looking into his eyes, "Oh Lord, into your hands we commit Tim, my precious husband, this daddy, and grandpa, brother, uncle, and friend. We submit to Your will! And will continue to live and love and trust you, our Lord." We had prayed for another miracle of healing here on the earth while he was alive, but God chose to heal him in Heaven, for the Lord's ministry now.
So even while he couldn't speak or move or hardly open his eyes, Tim had a ministry the last 60 days of his life in Salem hospital. Tim and I lived on the ICU fourth floor for over 45 days together day and night. This was made possible in great part by the constant care and skill of doctors, nurses, and staff we so admire, who fought for us for each hour. Every one of those hours is so dear and precious to all of us. They ministered to us. I must say how much I really appreciate every one of them using their gifts for healing, and their tender ministering care to the family and to me while Tim was dying and helping us afterwards. They were incredible, a gift from God.
We as a family could never have gotten through all this without the love and support from our family and friends. Your intercessory prayers, for months on end, day and night. The food you brought us, the cards you sent, the money sent, the love and care you have given us, is a precious gift and we thank you so much for it from the bottom of our hearts!! We will never forget it.
Now may the God and father of the Lord Jesus Christ comfort, lead, and guide all of us in the days to come and bless our families as we give to Him our lives, every moment of it; He is a worthy Savior and Lord of our lives. And leave all the questions that we don't understand to our great Shepherd who has promised us Psalms 23, that He will restore our soul, and we will live in His house forevermore. Remember the great promise in 1Thessalonians 4, that we will meet our loved ones that have died before us with the Lord in the air, so we will ever be with the Lord and with each other. The apostle, Paul said to comfort one another with these words. And remember that Jesus said, He is not the God of the dead but of the living! Tim is alive and waiting for us, his main desire now is that all of us really know the Lord Jesus Christ, as our own wonderful Savior. He can make sense out of our lives! Tim lived his life to hear the Lord say, "Well done thou good and faithful servant, enter into the joy of the Lord." Each of you are so loved!!!
Dallas Mortuary Tribute Center is caring for the family. www.dallastribute.com