POLK COUNTY — Summer is the time for outdoor concerts, and music fans in Dallas, Independence and Monmouth won't be disappointed with the lineups starting this week. Performances at all three venues are free and open to the public. Food, beer and wine vendors will be on site at each location.
The series in Dallas, Rock the Amp (originally named The Big D), has been revamped, with a new organizer, Trevino Endeavors.
"We completely, from the ground up, rebuilt it," said Alex Trevino, owner of Trevino Endeavors. "Whole new website, social media. Whole new marketing campaign."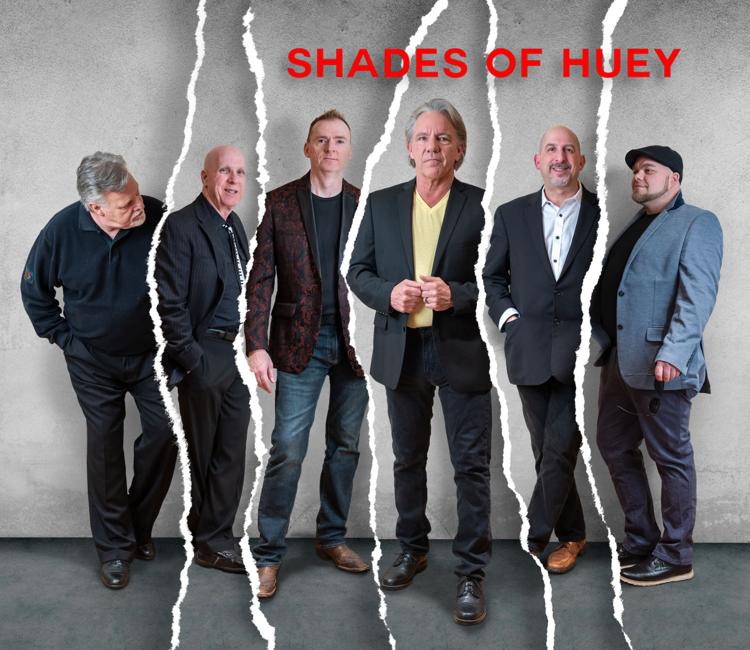 The venue remains the same, the Rotary Performing Arts Stage at Main and Academy streets in Dallas, but Trevino expanded that by closing Academy Street for each show. The food court and beer vendors will be on the street. Picnic tables will be set up so people can eat and watch the show from the food court.
"People can still use the seating in the amphitheater to watch the show. It'll be a nice set up," Trevino said.
The series will open with a couple of high-energy bands in Shades of Huey, a Huey Lewis & The News tribute band, and headliner Flexor-T on Saturday.
For '80s movie music fans, Shades of Huey will perform the entire soundtrack to Back to the Future. The first 200 people will get a free pair of sunglasses.
That show will be followed by one of Trevino's favorite bands.
"Flexor-T is just an amazing show. That show, of all the shows I've booked, is probably my favorite," Trevino said. "Rebecca, the leader singer, she's just a performer. I'm glad I was able to get her for Dallas."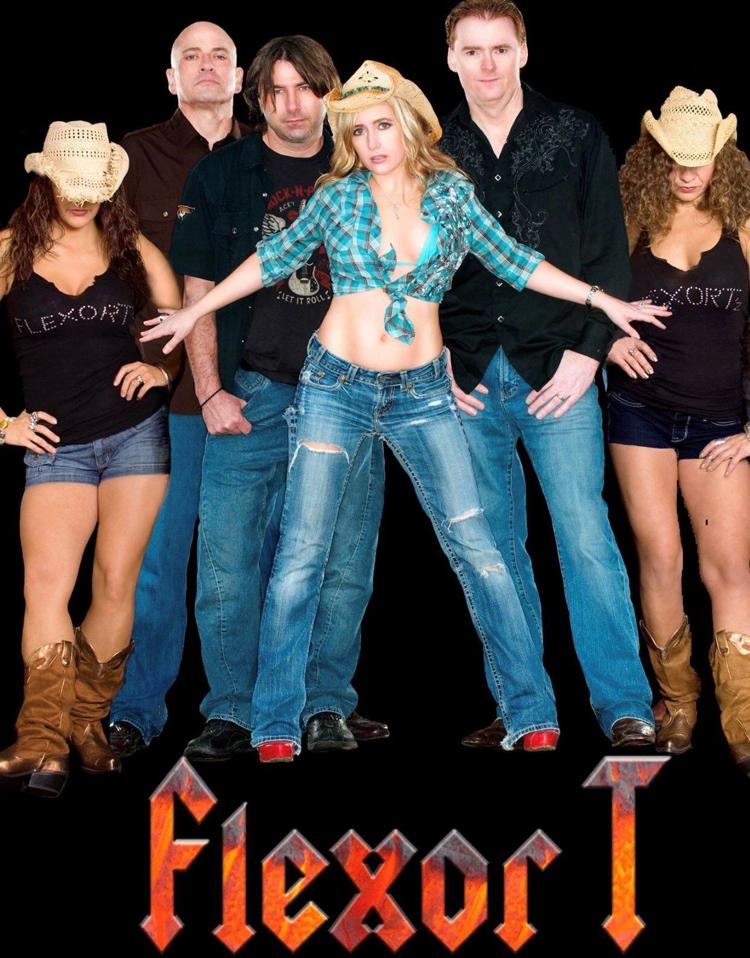 Trevino said he will fire the T-shirt cannon into the crowd and give away gift certificates to local businesses at the opening concert.
Another show not to be missed is My Happy Pill on Aug. 10. Trevino said the band was difficult to book because it is in high demand. My Happy Pill was the headliner for Salem's July Fourth festival and will play events in Portland later this summer.
The band has four musicians, and they all take turns singing lead vocals.
"I think that is why they are so popular. That's kind of hard to do in bands. Usually you have your lead singer, your drummer and your bass player and guitar," Trevino said.
For fans of '80s "hair band" rock, the Aug. 17 Hysteria concert is your show.
The final show of the series, local favorite, Johnny Limbo & The Lugnuts, is organized by the city of Dallas, but concert-goers can expect the same vendors as the rest of the series. Fans can come down early and check out a classic car show before the concert.
Rock the Amp will have a variety of food trucks on-site, including Beal's Ice Cream, Greece Lightening, El Pique, Haole Island Grill, Boardwalk Pizza by the Slice, and a Hawaiian shaved ice vendor. Rollin' Keg will be pouring beer.
People are welcome to bring their own food and non-alcoholic beverages to the shows, as well.
Trevino said he's happy with the shows booked for Dallas for its inaugural year.
"We have a solid lineup all the way around. We really don't have any weak spots in the concert lineup. They're all great," Trevino said. "It's going to be exciting. We are looking forward to it."
July 13: Shades Huey, 6 p.m., and Flexor-T, 8 p.m.
July 20: B-Force, 6 p.m., and Petty Fever, 8 p.m.
Aug. 3: Kurt Van Meter, 8 p.m.
Aug. 10: My Happy Pill, 8 p.m.
Aug. 17: Hysteria, 8 p.m.
Aug. 24: Johnny Limbo & The Lugnuts, 6 p.m.
Now in its ninth year, fans expect a high level of quality from the River's Edge Concert Series, taking place on Fridays starting with Prince tribute Erotic City on July 13.
Shows, along with a series of free movies, are held at Riverview Park's Independence Amphitheater in downtown Independence. Opening shows in the concert series begin at 6:30 p.m., and headliners take the stage at 8.
Trevino is at the reins of this series, too, and welcomes the opportunity to meet the expectations of concert-goers.
"We have another great lineup in Independence," he said. "They've come to expect good shows, so every year it's challenging bringing in new talent."
Trevino brought in Who's Bad, a Michael Jackson tribute and Triple Shot, a Pat Benator/Heart/ Bad Company tribute, to fulfill the "something new" challenge.
Who's Bad will perform on Aug. 2.
"It's a great production. It covers all the Michael Jackson songs from the late '70s all the way up into the early 2000s," Trevino said. "It's a nice, wide range of Michael Jackson hits. We're excited to have that show."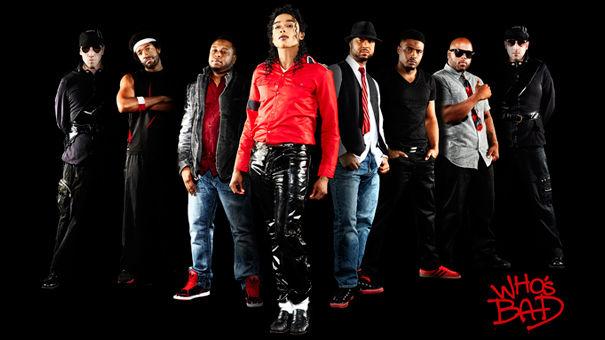 Triple Shot will close out the series on Aug. 16.
And, what is a concert series without a returning favorite? Trevino has that covered with Shoot to Trill.
The AC/DC tribute show is a crowd-pleaser, and so are the devil horns that are passed out during the concert.
"Shoot to Trill is back and the horns are back," Trevino said. "Everybody wants the horns."
July 12: Erotic City, Prince tribute
July 26: Appetite for Deception
July 18: Wreck It Ralph 2
Aug. 8: Back to the Future
Movies in July begin at 9:45 p.m. and movies in August begin in 8:30 p.m.
The Main Street Park amphitheater in Monmouth will come alive with the sound of music every Wednesday, starting tonight (July 10).
Enjoy a different genre each week with Monmouth's Music in the Park series.
"We like to see a mix of things," said Miriam Haugen, Monmouth Business Association president.
They try to include a Celtic band every year because that is always popular with audiences, she said.
Ted Vaughn Blues Band kicks off the series at 6:30 p.m. on July 10.
Next up is New Orleans jazz band, Brass Roots Movement on July 17.
Grateful Dead tribute band Garcia Birthday Band takes the stage on July 24.
"I'm looking forward to the Midnight Seranaders on July 31," Haugen said.
They're listed as a swing band, but Haugen said it sounds more like 1920s jazz to her.
"You understand why people loved pop music in that era," she said. "It is just fun."
The performances are free and open to the public. Food, beer and wine will be available for purchase.
The series runs through Aug. 28.
July 10: Ted Vaughn Blues Band
July 17: Brass Roots Movement - New Orleans jazz
July 24: Garcia Birthday Band - Grateful Dead tribute
July 31: Midnight Serenaders - swing
Aug. 7: Coming Up Threes - Celtic
Aug. 14: Cascade Crescendo - jamgrass
Aug. 21: Tezeta Band - Ethiopian funk
Aug. 28: The Resolectrics – rock