DALLAS — The "Andy Griffith Show" that aired for eight seasons in the 1960s features the iconic image of the titular Mayberry Sheriff taking his son Opie fishing.
The Polk County Sheriff's Office hopes to recapture a bit of that classic Americana during its first ever Fishing With a Deputy event, from 9 a.m. to noon June 5 at the Aaron Mercer Reservoir.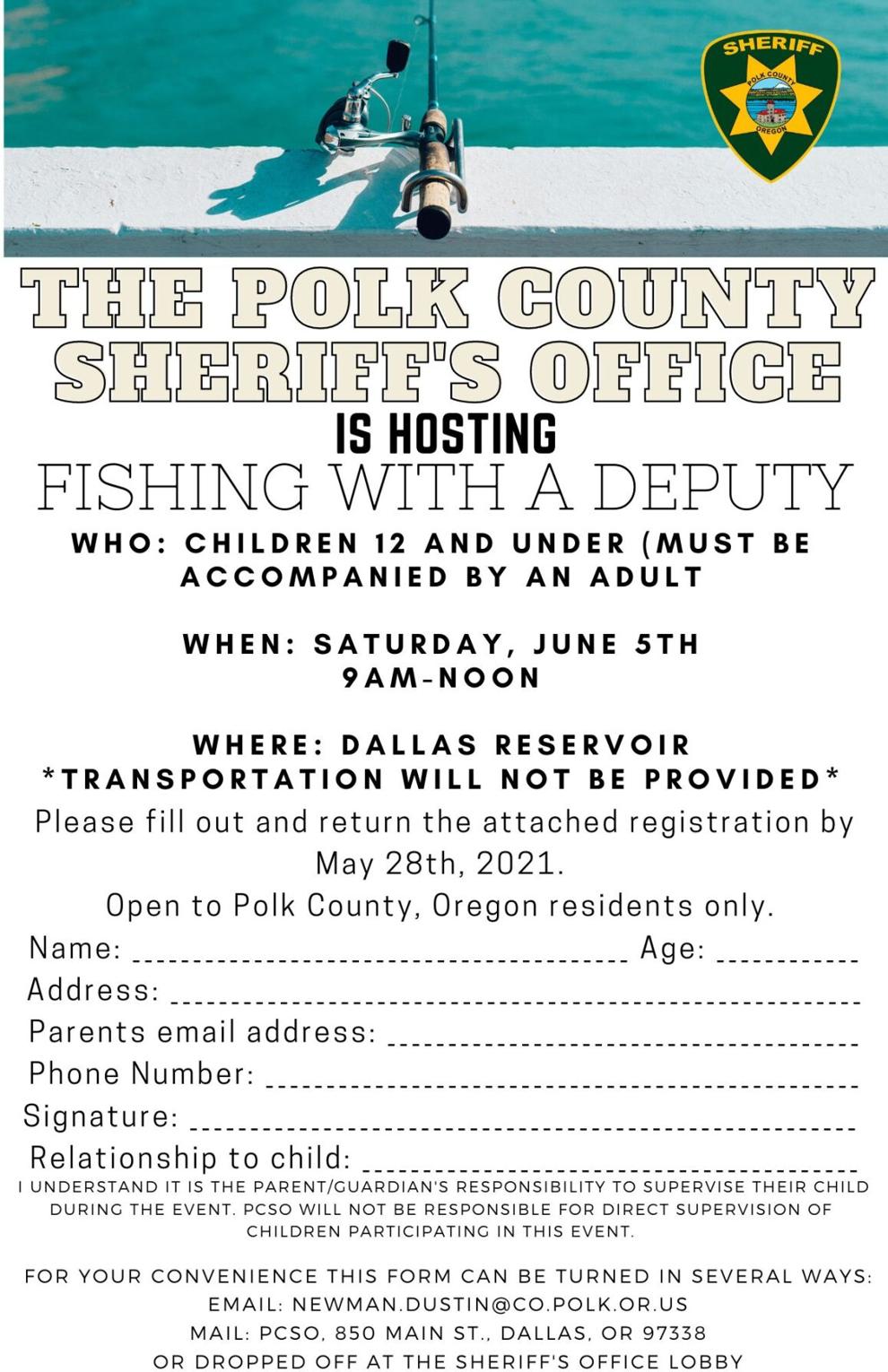 The event is open to children ages 12 and older and they must register through the PCSO and be accompanied by an adult.
Sheriff Mark Garton said the number of deputies participating depends upon the number of children who register. Regardless, he foresees an activity that should be enjoyed by all.
"We are just hoping to have a good time with some kids in a place that isn't generally accessible to the public," Garton said. "We are going to be having some games and a few other activities to keep everyone occupied in case the fishing is slow."
Garton said the Aaron Mercer Reservoir doesn't have specific address that shows up on Google Maps. Rather, it is located off Martin Road, west of Ellendale Avenue, after a 7-mile drive up a gravel road beyond the main gate. He added the gate on the road is normally locked throughout the year, except during the month of November.
"There are several different timber company owners up in that area and they have given us permission to unlock the gate and have people drive up," Garton said.
He added public transportation to the fishing hole will not be available.
To entice more participants, Garton said his office has received pledges of support from some local businesses to make the event possible, including Maiden Marketing, American Outdoors, Walmart and the Oregon State Sheriff's Association.
"We don't have all of these details lined out yet for our sponsors, but they have pledged gifts and money to help offset some of the costs," Garton said. "We are hoping to have enough money to buy some small gifts for the kids, but we are still finalizing what that will look like."
Kids can find a registration form on the Polk County Oregon Sheriff's Facebook page. It must be filled out and returned by May 28. Completed forms may be emailed to Newman.Dustin@Co.Polk.Or.Us, dropped off at (the Sheriff's Office lobby) or mailed to PCSO 850 Main St., Dallas, OR 97338.