Itemizer-Observer
DALLAS — When Kevin and Krista Conzo had discovered Quench, 119 SW Court St., Dallas, had closed its doors, they didn't care if it was because the manager had moved on or due to employee shortages.
The owners of Kevin's Daily Bread and The Blue Lady saw an opportunity.
"The last thing we needed was another empty store front," Kevin said. "To be able to get in there, expand the bread menu is good for downtown."
They explained the owner will maintain control of the building space, but they will take over the lease and operations. The space will allow Kevin to make more fresh bread, including requests for rye bread. Krista will team with longtime friend Mary Whiting to pursue a dream of operating a combined healthy eatery and community artwork space.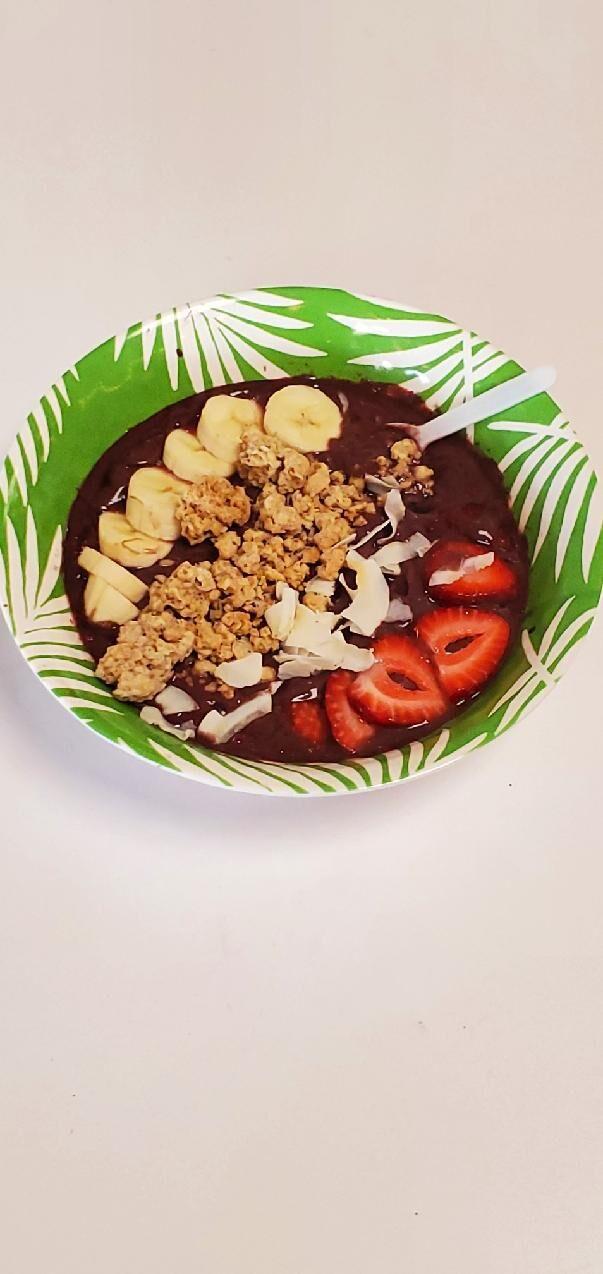 For now, they will maintain the Quench name before transitioning in about six months to the new moniker — Hart and Soul Café.
"I like the health food that's already there. I like the whole food. Kevin's Bread has no preservatives and is really good stuff, but I like the added benefit this is a healthy drink, this is a healthy choice," Krista said. "I'm on my own quest for being really healthy right now. Doing things that are really good to help me live a long time. And I can go and have a shake, have real fruit. So, I wanted to stay with the theme she had, but do my own personal touch to it."
"Her and (Mary) will run the place, I'll hide in the back with my bread," Kevin added.
He explained the problem he ran into opening The Blue Lady was the limits it placed on his ability to bake.
"There, I can put in a mixer, it has convection ovens and a roll out table. I'll be able to function without being hindered by (Blue Lady's) line. It's really crowded back there. I could bake 24 hours back there (in Quench)," Kevin said.
For now, they plan to reopen Sept. 1 with a limited menu based on what Quench had before, including Dole whips and smoothies. But they will be phasing out Quench's ocean-themed interior.
"We wanted to get away from a party, drinking vibe to a more Zen, relaxation, holistic feel," Whiting said. "We're staying away from offering alcohol, but we're looking into the liability and legal issues of hosting BYOB (bring your own beer). We still have a lot to smooth out and figure out, but we'll basically still function as Quench until we figure that out."
Krista explained she and Mary always wanted to do something together. Unfortunately, the Blue Lady Restaurant went in a completely different direction from what she wanted.
"(Kevin) has complete artistic license to do whatever he wants with the restaurant, but I tend to not get things that I want," Krista said. "I'll take this opportunity. We're going to have another location to sell items to have it completely different. If you want to work on calories and watch what you eat, and have something lean in that direction, definitely come see us."
"If you want to get fat, come see me," Kevin added.
In addition to a healthy menu, the two friends plan to use the space to pursue artistic endeavors.
"I'm an artist. It's a big enough space to pull in some consignment work from local artists to sell work. That was what I did my degree in, fine art," Krita said.
In addition, they envision a space to host other events, such as bridal parties, birthday parties, book clubs or even a space for girls' nights out.
"We just want to create relaxing, not quite meditative space, but more of a calm, homey space," she added.
They are also contemplating opening up at 6 a.m. to see if there's a morning crowd that wants a granola for breakfast or a smoothie after a workout.