DALLAS — A part-time teacher who has been a frequent substitute at Dallas High School believes photos of her body building progress on her Instagram account resulted in her being excluded from teaching at the school.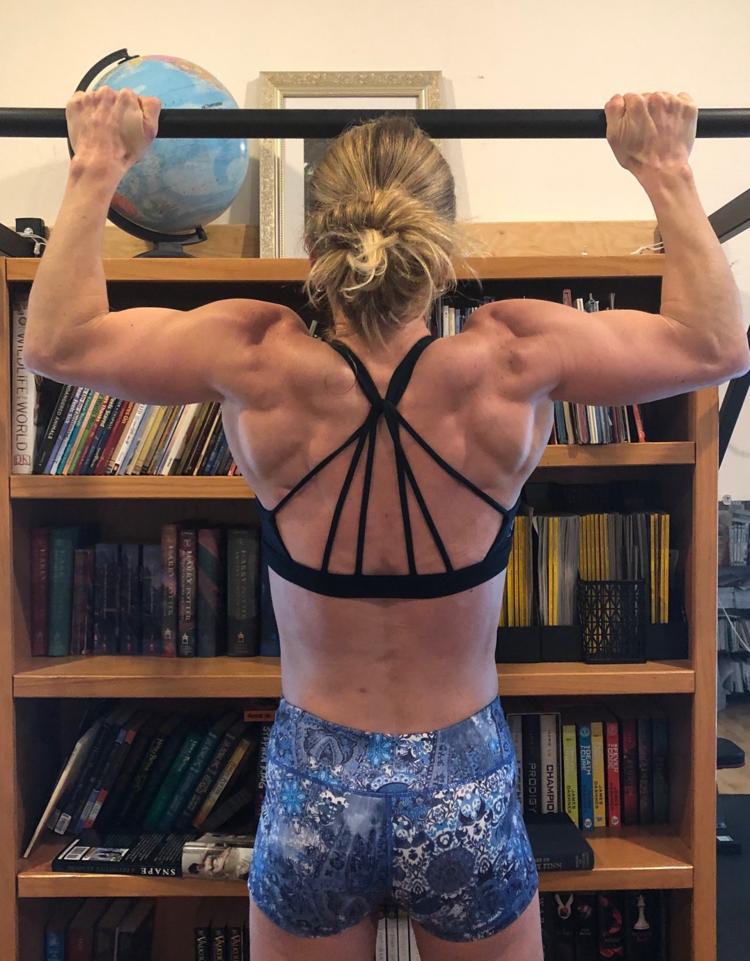 Wendy Myers, 45, of Dallas, said she started subbing three years ago. A full-time teacher in the past, she decided to return to the classroom after home-schooling her three daughters for several years. She thought with her children now 14, 16, and 17, she could help with the household income. Her husband works as a chaplain in the federal prison system.
"That allowed me to work three days a week and home-school three days a week," Myers said. "After 20 years of your husband being on ministry salary and me bringing in nothing, it was getting a little hard."
About a year ago, Myers decided to begin training for competitive body building. She's also pursuing a personal trainer's license. She uses her Instagram account to document her progress, and to market herself as a trainer.
She said she always kept in mind that she was a teacher when posting photos.
"I make sure that my quotes and everything that I say on my Instagram is not about what I look like; it's always about, 'Have the right attitude for life, make sure you apply what you are learning in the gym to your life and be strong,'" she said.
This fall, she received a message from her employer, EDUstaff, a company that has a contract with the district to schedule substitutes, saying that Dallas School District had an issue with her Instagram account.
"Just wanted to bring a concern to you that we were made aware of by a couple of different school districts," wrote Crista Holstege, a human resource specialist with EDUstaff, on Nov. 12. "The content on your social media page is raising a little bit of concern, and we are just requesting if you would make those pictures 'private' as they could be viewed as provocative."
Myers said she later spoke to Holstege, telling her that she's a fitness model and aspiring personal trainer. She's required to post photos of herself for those purposes.
"Although this is the case, I also kept in mind that I am a teacher and so I never posted anything unacceptable," Myers wrote to Holstege in response. "I am a figure competitor and fitness model, and thus must post myself in swimsuits and fitness outfits, in a sense, a job uniform. Due to agreements with my sponsors and partners, I am unable to make this account private. But I never accept friendships from any student or any account without a photo."
Myers said after her conversation with EDUstaff, she wasn't required to make her account private.
Holstege didn't return calls or emails from the Itemizer-Observer requesting comment.
Soon after that, Myers' substitution jobs at the high school were taken off her schedule, and she was told she was being held out of the high school.
Dallas superintendent Andy Bellando said he couldn't comment on the incident specifically. He said Myers isn't an employee of the district, but works for a contractor.
"As we do with any contractor, the school district has the ability to determine who actually works in our schools," Bellando said. "We have the same option with EDUstaff. There are a variety of reasons why we may not use a certain contractor employee (substitute) at one or more of our schools. Since many of these reasons are personnel related, I'm not able to discuss the specifics of any case."
Myers said that it appears she is able to work at the middle school and elementary schools in the district. She said representatives of the district suggested she speak with EDUstaff when she inquired about why her jobs at the high school has been canceled.
"They haven't talked to me at all," she said. "That's the other frustrating thing."
Myers believes that it was concerns about her Instagram account that resulted in her exclusion. She said she always dressed appropriately in the classroom, and she believes a male teacher wouldn't have been fired for posting similar photos. Myers said her account is about displaying her discipline and encouraging others.
"That was my biggest thing, at 44 years old, I want to be proud that I'm a mom of three and my body can do this," she said. "The body an amazing thing."
Myers said she had planned to make a pitch to teach a weightlifting class for girls at the high school that emphasized techniques that work best for females.
"Girls need to lift in different ways. They need different methods, different exercises. I was excited because I'm working on getting my personal training license, but since I'm a certified teacher, I was hoping to go back and start a girls' lifting class," she said. "That was probably the most heartbreaking."
She said she also felt like she was an example to girls that they don't have to choose between being feminine and athletic. She said she struggled with that growing up.
"Why can't we be strong and sexy? And sexy doesn't have to mean sexy to guys. It means you feel pretty yourself," she said. "Body building is the first time where I felt pretty myself, and it was because I was on stage showing my muscles, not trying to look sexy, but showing off my hard work."
Myers said she doesn't plan on teaching in the district, or taking any action against the district for her dismissal. However, she said she hopes that the same thing doesn't happen to another teacher.
"It's not right. If a guy teacher had been on Instagram with his shirt off, which would have been more than I was showing, he would have been fine," Myers said. "I was very careful with what I posted because I knew I was a teacher. There is no topless. There's nothing provocative. It's showing the female body in a muscular way."