INDEPENDENCE— As a surge of COVID continues, five people who fought the first wave of the coronavirus with hard work and helping hands look back on the year behind them, and share their plans for staying the course in the immediate future.
Co-owner, Brew Coffee & Tap House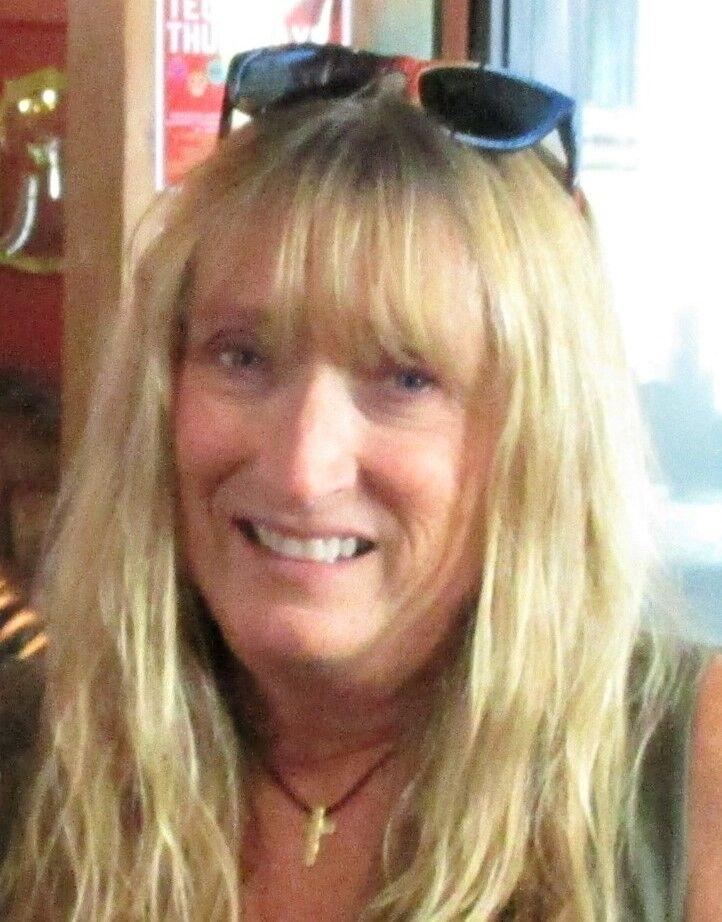 Cathy Teal has been in the workforce since she was in middle school — but she's never worked harder than she did this past year, going without pay for months and rarely taking even a day off. She owns Brew Coffee and Tap House with her husband Mitch.
The unique corner restaurant, which some have likened to the televised bar "Cheers" in the 1980s sitcom of the same name, is a gathering spot for visitors to downtown from morning until night. And, when the pandemic hit, Teal and her husband were determined to keep it that way.
"Mitch and I worked seven days a week, but that wasn't the worst part," Teal recalled of the past year at the Main Street location across from Riverview Park. "It was keeping up with the (COVID-related) changes, which happened so fast."
"Brew & Tap," as it often is called by those in town, pivoted to outdoor seating on its patio, with tenting and a fire pit, when indoor dining was replaced by takeout only. "Customers were so loyal, and that helped, but there were still a lot of sleepless nights," Teal said.
Her son, Collin, worked tirelessly behind the counter in Independence while she kept the books and helped at "Brew Coffee and Tap House West," a similar but larger place in West Salem.
"Brew & Tap" also helps provide business for other downtown spots; the nearby "Naughty Noodle," for example, supplies many of the lunches and dinners served there, such as a popular signature dish, "Main Street Mac-and-Cheese."
Teal has worked since she was a 12-year-old growing up in South Salem — in a range of jobs from babysitting to berry-picking. So, hard work has been a way of life for her. Even so, exhaustion in the pandemic has been a constant battle, and it wasn't just the physical toll, Teal explained.
When the coronavirus lockdown hit, Teal said she began applying "for every grant I could find," including some from Independence and Polk County.
"I can tell you we learned even more about handling expenses," said Teal who, like her husband, has a business degree from Western Oregon University.
Teal met Mitch as a teenager — his cousin was her best friend, so their paths crossed frequently. Since becoming a couple, they've always been a team, raising three children together and sharing all aspects of their business. They have been entrepreneurs almost all their married life, she noted.
The city of Independence has been a help during this difficult time, Teal pointed out, by providing promotional opportunities, such as the widely used "scratch-off" coupons from CARES Act funds. The city-backed program enabled merchants to hand out scratch-off cards with hidden dollar values that could be redeemed by the customers at any local business, which were then reimbursed by the city.
At the cozy corner establishment, "we want to maintain the experience for people," she said, adding that no matter how concerning the situation becomes, the couple want to provide an upbeat atmosphere. Service isn't just about pouring "a coffee or a beer," she stressed.
"Really, they could get that anywhere," she said.
Instead, she and Mitch have always strived to make their place a destination.
"We like knowing our customers, we like having that relationship," Teal said.
Funeral director, Farnstrom Mortuary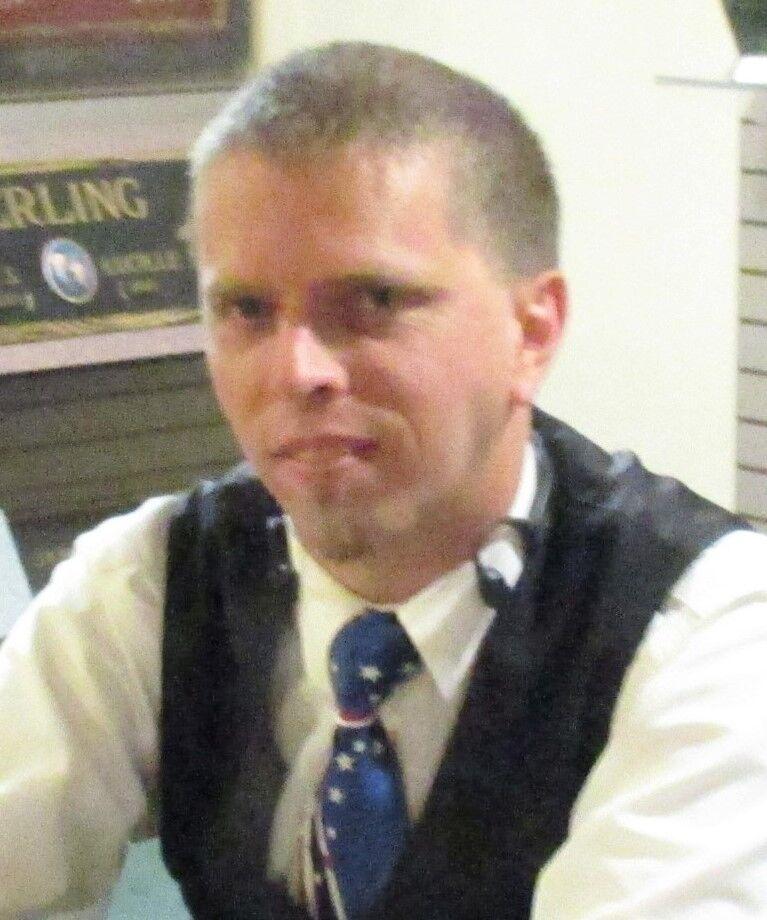 Andrew Phillips has experienced the pandemic differently than most who live in Independence. As manager and funeral director of Farnstrom Mortuary, part of his job always has been to help families say goodbye to loved ones. But the pandemic made it far more difficult, he said. "I can't fix the pain, that's not something we're able to do," Phillips said. "But I can show I care."
However, even that became harder during the pandemic, he said.
Staying apart due to social distancing and wearing face coverings seemed to keep people from what they often needed most — human touch.
"So much is conveyed through facial expression," he said, explaining that with a mask on, "even a smile is lost."
In a small town like Independence, there's often a sense of shared community, which has been a help to him in assisting grieving families, he stressed. However, during the pandemic, he saw people deeply affected by the preventive measures of separation.
"We all were supposed to be so focused on not catching the disease," he said.
The impact of that "weighed on my heart," Phillips added.
He began working in a funeral home in Salem years ago, eventually serving as an apprentice to a funeral director there. He was drawn to the profession by the potential for providing comfort to others at a time of loss. Phillips, whose parents are now deceased, spent a big part of his childhood in Mexico, where his parents worked. As a result, he's fluent in Spanish and he relishes the diversity of Independence.
However, during the past year, he saw clashes among different groups he hadn't seen before.
"This all got so politicized," he said.
One underlying reason may have been due to the combination of loneliness, confusion and fear.
"We are more than just our respiratory systems," he said. "We really need to look at psychological health, too."
Before the pandemic, he often hosted a "movie night" for friends at his house, but he had to shut it down. Then his own life became extremely constricted.
"For me it was 'go to work, go home,' with an occasional quick trip to the store," he recalled.
The way he connected with others, by way of computer screen, wasn't a good substitute, he said.
"In fact, I came to absolutely despise Zoom," he added.
Other approaches seemed to help him ease the situation: forming "pods," which allowed for safe engagement in activities, like Mexican dinners. Outdoor recreation was another outlet; Phillips is an avid rock climber. Additionally, he helps oversee the local "Next Door" network, which kept him in touch with people in the area, but "had its challenges, too," he said, adding that there was occasional friction that required some diplomatic skill.
The coronavirus offered hard lessons, but not all of them were bad ones, Phillips pointed out. He saw neighbors in town relying on each other for "grocery runs," checking in with each other to see if all was well and trying to reach out to each other when emotional strains seemed to become burdensome.
Longtime community volunteer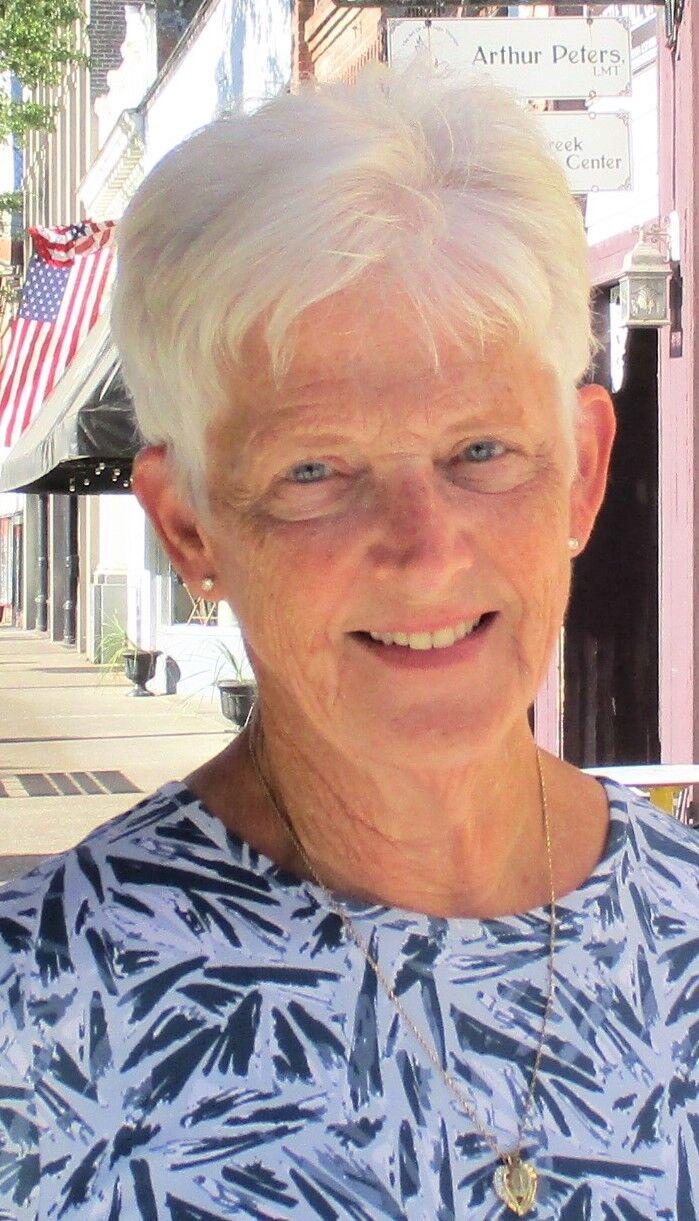 Neighbors considered Margaret Wilson the lovable ballast of her block, the kind of person who could be counted on do a favor for anyone within a huge radius of her own street, where her yard brightened the neighborhood with bountiful flowers. From spring through fall, she gave away many of those carefully cultivated blossoms, from daffodils to chrysanthemums.
Today, some of those vibrant flowers are still blooming, but now Wilson herself is gone. Amid the pandemic, Wilson and her husband, Kelly, sold their house and returned to Wilson's home state of Ohio.
For more than 15 years, Wilson was the kind of community member that anyone might predict would never leave: A faithful member of St. Patrick's Church, a loyal customer of the farmers' markets every Saturday, and such a frequent customer at Brew & Tap that the patio seating nearest the entrance was often referred to as "Margaret's table" by friends.
When the first wave of covid hit and "personal protective equipment" proved hard to find, Wilson went to work making masks -- her sewing machine whirred night and day as she fashioned face coverings out of fabric in different colors and patterns. The finished products were dropped off on porches and hung on doorknobs, for use by people she knew all over town.
Asked why she was moving away after so many years, Wilson said the recent period proved to be one in which she increasingly longed for family members. She told her husband, "I can't do this anymore," Wilson recalled one morning shortly before she started the cross-country drive to the buckeye state.
During the coronavirus crisis, screen time with her extended family was no longer enough, and neither were periodic visits to the upper Midwest, where her children, grandchildren, great-grandchildren and brothers and sisters almost all live. "I kept thinking 'What if something happens to me? What is something happens to them?' " she said. "The distance is just too many miles."
Friends found it hard to see her go. Nearly every time Wilson was seen on Main Street, honks, waves and shout-outs could be heard, and they seemed to intensify as her date of departure grew nearer. Now she is living in the suburban countryside, in a new town, with new neighbors.
"I know it will be different," she said. "But it seemed the right time and, even though saying goodbye is hard, there was just so much waiting for me."
Patriarch of Gilgamesh Brewing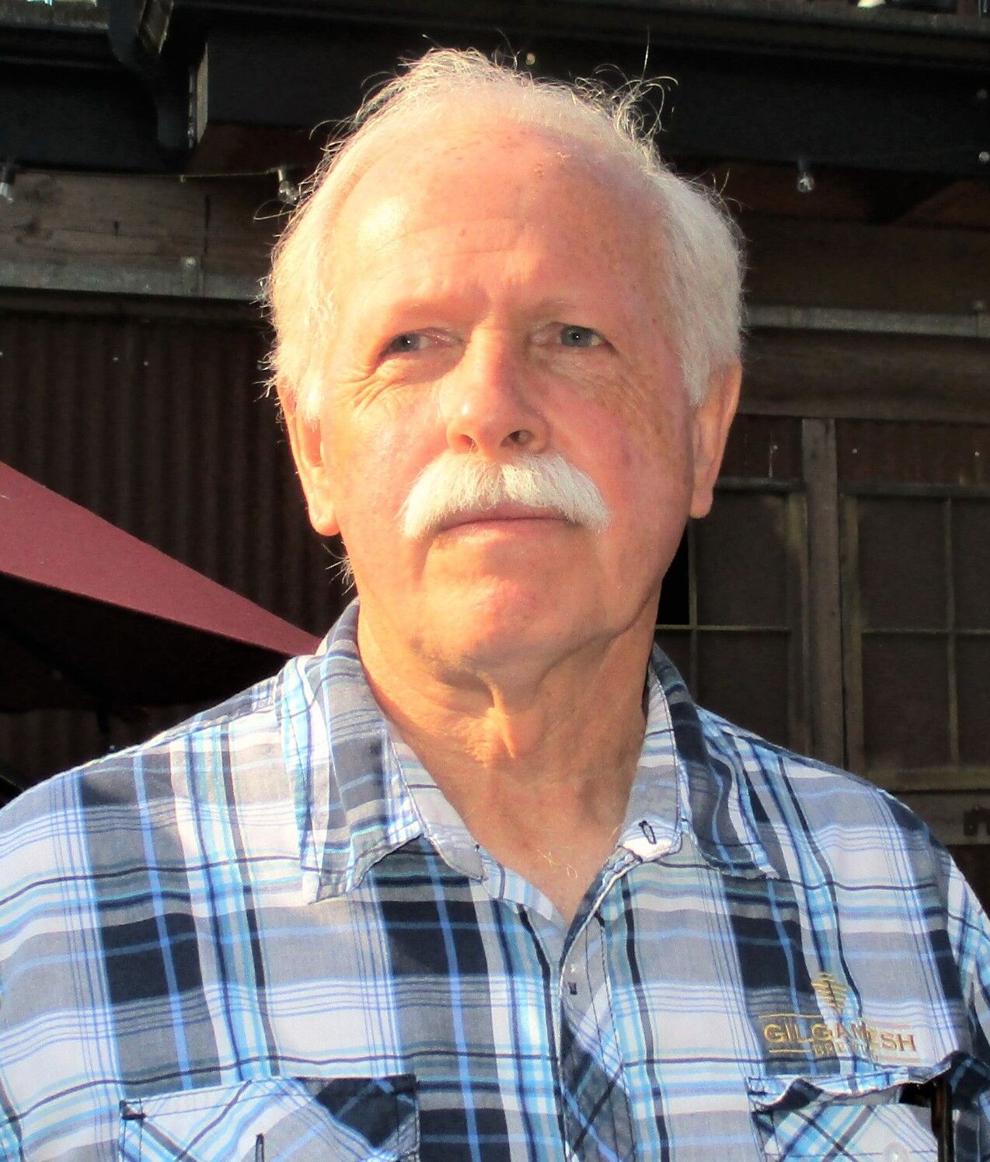 Lee Radtke, who spent months with his son Matt constructing the interior of the family's new restaurant. "Gilgamesh-The River" on South Main, was ready to open, right on target -- St. Patrick's Day last year. However, that very date suddenly became the first day of a state-wide lockdown for the emerging coronavirus pandemic. What do three sons and a dad do when opening day means a shutdown? "It was tough, it was miserable," Radtke recalled. "But we have learned to be pretty good about pulling a rabbit out of a hat."
The family sprang into action behind closed doors.
The large outdoor dining court, which can accommodate about 150, was covered in a mesh tenting that offered protection from rain but allowed air flow; the patio was fitted with natural gas heaters to help keep customers warm during cold snaps. Now the restaurant is capable of seating nearly 300 people from rooftop to interior.
Radtke, who built his own home outside Salem from specially-harvested trees on his land 47 years ago, is accustomed to challenge. Originally, his profession was furniture construction, and he became part of the faculty at Chemeketa College for several years in the late 1990s after helping to build -- then serving as an instructor in -- a trade program where incarcerated men could learn woodworking skills.
Married for nearly five decades to his wife Eileen, he credits her for understanding, early on, that their son Mike's interest in beer-brewing should be regarded as a skill rather than a cause for alarm. "She came home one day -- he was about 18 at the time -- and caught him making beer," he explained. Instead of calling a halt to the hobby, "she just kept an eye on it," he added. Eventually, with permission from the county, a small brewery was installed in the carpentry shop on the family's property, allowing his son to perfect techniques that resulted in what is now highly-regarded craft beer.
Since 2009, he and his sons -- Matt, Nick and Mike -- have worked to build the Gilgamesh brand, opening three restaurants and a free-standing brewery. In Salem, "The Campus" was the first, with the brewery; The second, in West Salem, is called "The Woods." The third location is "The River " in Independence.
Very few of the steps toward business success came easily, so overcoming setbacks became routine, Radtke said, resulting in "a fairly optimistic family." All three of his sons departed for college, and all three started careers before finishing – then joined the family business.
Mike, the brewer, provides for the production of the signature lager and ale, among others; Matt handles facility operations; Nick, who has a Portland-based profession, is a jack-of-all-trades, filling in whenever and wherever needed, Radtke said.
The family decided very early on not to use their surname of Radtke in a title for their business. It seemed like a self-aggrandizing choice compared with an actual brand name, Radtke said.
Gilgamesh, who was the subject of a classic epic still taught in some high schools, involves a heroic character believed to be based on the king of ancient Sumeria, where beer-brewing got its very first start. Radtke said everyone liked the idea of using this historical figure, whose reign coincided with the invention of the kind of beer-making that, with modifications in technology, is still in use today.
Administrator, Women of Independence-Monmouth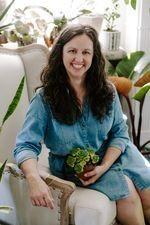 Trisha Buck is the administrator of a special Facebook group that has helped women of all ages and interests stay connected during covid, "Women of Independence-Monmouth" (WIM). Buck organizes and monitors the online group of 1,500 members, which has had events ranging from riverside meetups to patio dinner parties. Buck's personal favorite is the WIM Book Club, which grew so fast after it was formed that it recently was divided into two groups.
After 18 months of pandemic measures, Buck summed up what WIM has been to participants: a steady and reliable source of help during a difficult and unprecedented time. "It's a place of conversation and a format for sharing useful information," she explained.
For the period in which measures were implemented against the spread of the coronavirus, including social distancing, WIM has been a place for exchanging information and ideas. However, WIM's value lies in receiving a continual stream of online questions, where users offer answers, often in the form of recommendations, according to Buck. Members have helped each other with offers of food, gift cards, clothes, shelter, rides, babysitting, yard work, cleaning and other assistance, she noted.
WIM was begun in 2018 by a newcomer to Independence named Megan, who was having trouble meeting people, even in her own neighborhood, Buck recalled. "It occurred to her that she could take matters into her own hands and start a 'women only' Facebook group to meet women in town," Buck explained.
When she moved out of the area, "she passed it on to me because I organized many of the events," Buck said. "We had also talked extensively on how to really help everyone get the most out of WIM, so she knew that I wouldn't turn the group into something she wouldn't want it to be," Buck added.
The founder's intent was that WIM should be a place where "women can feel safe and be accepted," and that's Buck's vision, too, she said.
WIM has three basic rules: Be kind; Respond with kindness; And no sales of any kind. "As with any community, especially any online community, there are moments of discourse," she noted. However, "for the most part 'Wimmers' are very good at keeping in mind that we are neighbors and that we live in this community together."
The group is managed in a way that allows members to "self-regulate," Buck observed. This doesn't mean that everyone agrees all the time, she stressed. However, WIM functions without name-calling and minus the challenging conversations that can result in "the typical Facebook hostility," she said.
How does Buck see WIM's future? As a brighter version of the one now, Buck said, adding that her goals include even more gatherings. "I would like to get back to WIM being a place for coordinating events and having a good time, welcoming women into the group," she said. When the pandemic finally subsides, she would like to see others create events, too, as the group returns to more in-person socializing, she said.