Itemizer-Observer
INDEPENDENCE — When Independence Police Chief Bob Mason addressed the City Council on June 9, he started by acknowledging the city's history.
"Independence has not always been the welcoming and inclusive community that I have come to love while serving here for the past 28 years," Mason said. "I have seen great progress made to be more welcoming and inclusive since I've been here. Not just in the city as a whole, but specifically in the police department."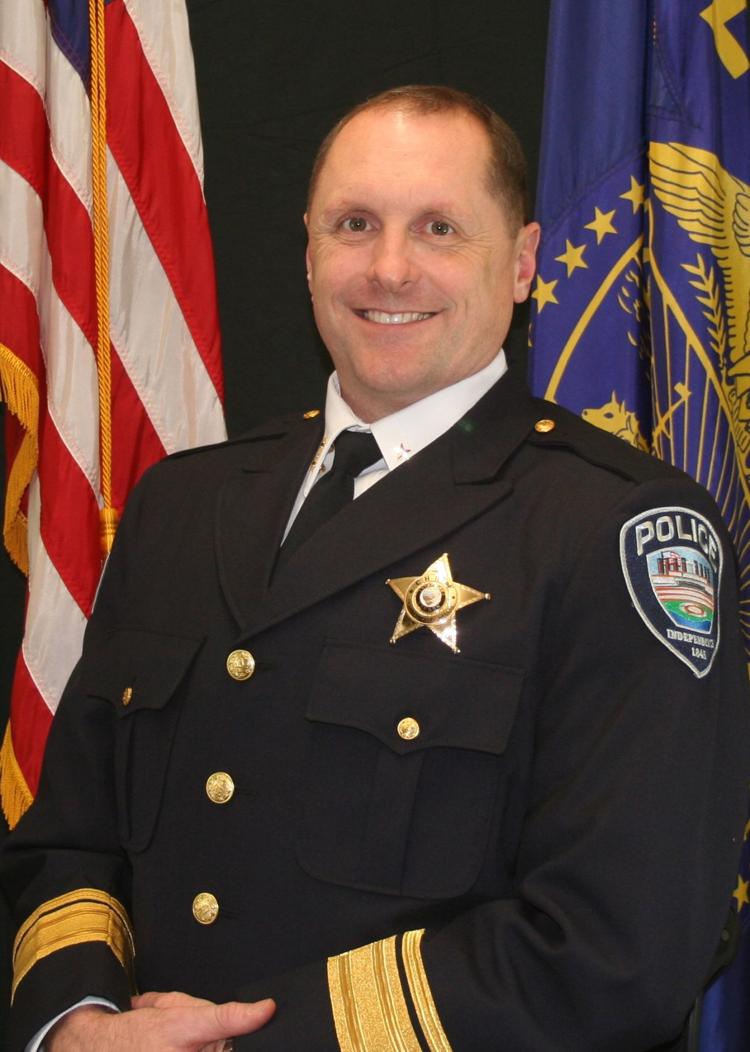 Independence's population is 35 percent Hispanic, according to the United States Census Bureau, and 0.2 percent Black.
Of the 15 IPD officers, seven are bilingual, two are of Hispanic descent, three are veterans and two are women.
"While none of the officers serving in Independence participated in the events that precipitated the national response that we've observed this past week, that does not mean that we don't feel the pressure of serving as a police officer in today's environment," Mason said.
He was referring to the nationwide and global protests against police brutality and systemic racism after George Floyd was killed by a Minneapolis police officer kneeling on his neck for nearly nine minutes on May 25.
Mason thanked the people who reached out to IDP with words of support and answered questions he received about police department policies — specifically those stressed by the "#8CantWait" campaign.
The #8CantWait campaign was started by a group called Campaign Zero that cites use-of-force data for the changes in policy it advocates: ban chokeholds and strangleholds; require de-escalation; require warning before shooting; require (officers to) exhaust all alternatives before shooting; duty to intervene; ban shooting at moving vehicles; require use of force continuum; require comprehensive reporting.
Until the beginning of June, IPD's policy allowed officers to use a carotid hold (chokehold) if the officer had completed training. On June 8, Mason changed the policy for the hold to be used in situations where deadly force is authorized.
"Because it had been in the policy, we didn't remove it, we said it is a technique that could be a valid technique, because other places are still going to have it in their policy until the government says you have to take it out, which could happen," Mason said.
While Mason has never used the technique on the job, he did use it on other officers as part of a class he used to teach at the Oregon Police Academy.
"During the training session you would apply it," Mason said. "Basically you're stopping the blood from leaving the head and it's like, if you've been hit in the head and you see stars."
At that point, the officer would tap out, similar to in wrestling.
"I think (people) will tell you that it is a technique that can be done safely," Mason said. "However, my take on that, and the reason that we haven't ever promoted it is, it's one thing for me to teach someone in the gym at the academy under really pristine conditions, where no one's really resisting. Now, you put yourself in a situation where you're struggling with someone and they're resisting and you're adrenalized and they're who knows what — they could be under the influence, you just don't know. I just did not feel comfortable with it."
He said he hasn't "paid much attention to this policy, we just decided not to train anyone and that was that."
Other policies that address #8CantWait were already in place.
For de-escalation, Mason said all officers go through a 40-hour crisis intervention training, and Polk County has two Mental health crisis intervention teams.
Department policy states a "verbal warning should precede the use of deadly force, when feasible."
An Independence police officer has not discharged a weapon during the time Mason has been chief, since 2014.
"When I was a reserve we had a shooting downtown," he said. That was about 1991. "We haven't had very many incidents where people had fired a gun. We had one case in downtown where an officer shot at the driver of the car as it was about (to run) him over."
That was about 1997, he recalled.
While policy does not use the language "exhaust all alternatives before shooting," it does state to use the objective reasonableness standard.
Policy also states that an officer "shall, when in a position to do so, intercede to prevent the use of unreasonable force.
Officers should only shoot at or from a moving vehicle or it its occupants if there are not other reasonable means available to avert a threat, according to police policy.
Mason said IPD does not use a use of force continuum.
It uses the 'objectively reasonable' standard which is derived from the Constitution of the United States and continually updated through court decisions," he said. "Our 'objectively reasonable' standard fulfills the desired result of 'limits the types of force and/or weapons that can be used to respond to specific types of resistance' by requiring all actions be reasonable."
Use of force is documented in reports and Independence PD has been using body cameras since Mason was appointed chief in 2014.
"Now there also are cameras mounted in their cars, interview rooms and secure areas of the police department," he said.
Use of force is documented either in the police report narrative or in a separate report depending on the action.
"A separate form is required in some triggering events, not all," Mason said. "Like if you point your Taser at a person, you have to do this separate report. If you use force, like any force, you grab someone you put them down on the ground with an armbar, grab someone pull them, that's force that goes on a separate form. Then the narrative goes in the police report."
Councilor Shannon Corr asked Mason about conversations he has with his officers about reasonableness.
He said they do a lot of training to work through different scenarios, and he provides a lot of those trainings.
It's also not uncommon for officers on a particular shift to work through options of incidents they see in the news.
"Some call it armchair quarterbacking," Mason said. "We call it staying current on practices. You have to really run these things through your mind frequently in order to have the best answer when you need it in a split second."
In the early 1990s, when Mason started, it was common for officers to ask people for documentation to prove their citizenship.
"I don't think that went on very long after I got here and now it's just against the law," Mason said.
The relationship between the police department and community members has taken work.
"Everything goes back to hiring," Mason said. "Policies are important, but they're still not as important as who you're bringing through the door to begin with."
The policy manual is big, he said, in the amount of time someone has to make a decision, they are going to do what they think is right.
"As long as you hire people that are compassionate and that are doing the job for the right reason and that are good communicators, then I think all of that goes toward building the relationships with everyone in the community," Mason said. "It doesn't matter their race or gender or gender identification of a person, if you are always treating all people well."
Editor's note: This is the first in a series of stories explaining local law enforcement use-of-force training and policies.
Click here to view Chief Bob Mason's presentation to council.