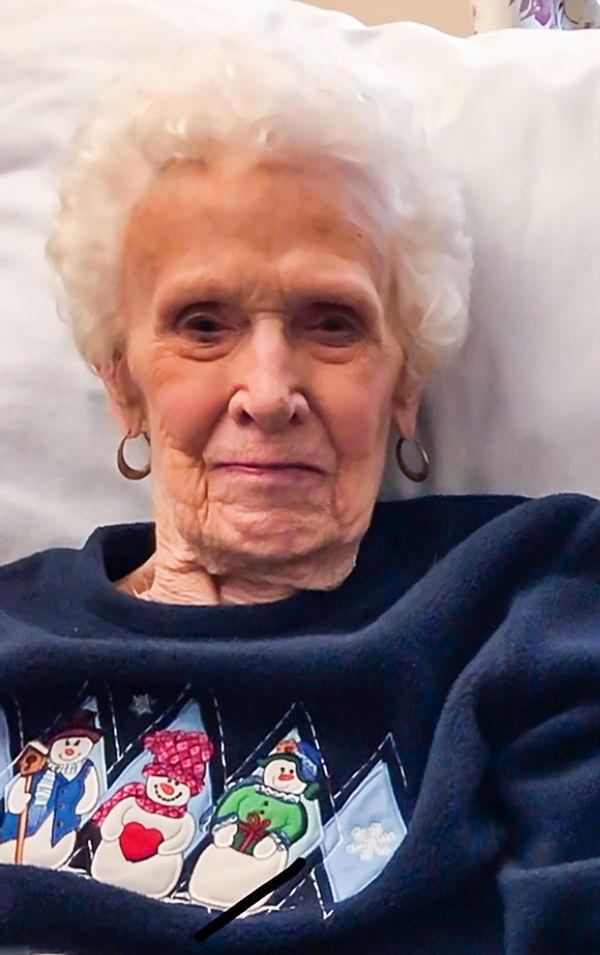 Ethel Tilton passed away on Feb. 12, 2019, at the age of 91. She was born Dec. 8, 1927, in Bend, to Percy and Lucille Lamb. Her parents moved to Monmouth in 1931.
Ethel was raised in Monmouth, and attended Monmouth Training School (elementary) and Monmouth High School. She also attended Merritt Davis School of Commerce for six months. After working 37 years for the State of Oregon in the State Department of Education, she retired in 1984. In 1982, she married Emmett Tilton and moved from Salem back to Monmouth. They were married for 14 years before her husband died in 1995.
Ethel enjoyed traveling, gardening, reading and playing golf. She also volunteered at the Monmouth Senior Center, Red Cross blood drawings and infrequently helped out at WOU Performing Arts. Ethel belonged to the Elks and was an active member of the Willamette Valley VCCP Car Club. At one time she and her husband owned a 1950 Chevrolet 4-door fastback.
Her family and friends were important to her. Ethel loved animals, especially her beloved cat Sammie. Ethel moved to Dallas Retirement over 10 years ago. She appreciated the care and love shown her by the staff.
A memorial service is planned for Thursday, Feb. 21, 11 a.m. at Farnstrom Mortuary, 410 Monmouth St., Independence, with private interment next to her husband at Fir Crest Cemetery, Monmouth. In lieu of flowers, donations may be made to Dallas Retirement Foundation. Memories and condolences may be shared at FarnstromMortuary.com.