Boys Basketball: The Panthers (3-14, 2-7 Mid-Willamette Conference) fell 50-37 against Silverton (17-1, 10-0 MWC) on Friday night
"Kids played really well," said head coach Tim Kreta. "I am very proud of the way we competed on Friday. Our goal was to keep it within six for the game and then finish out the last two minutes with our game plan. We gave them to many free throws in the first half and allowed a few second-chance points from shots we were not able to control. We had a great shoot-arond on Sunday and we are focused for West on Tuesday."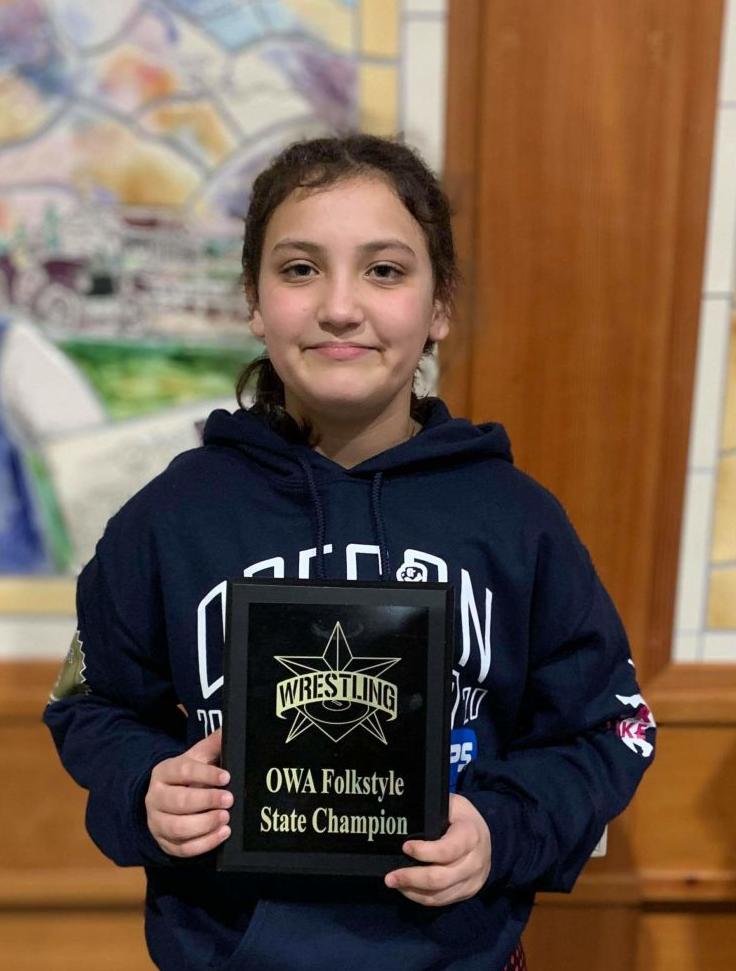 Sophomore Jon Brayman led in scoring with 12 points, and junior Justin Girod added nine.
The team hosted West Albany (13-5, 8-2 MWC) on Tuesday after press time.
Girls Basketball: In the rematch against Silverton (16-2, 10-0 MWC) in Fox territory, the Panthers (9-8, 6-3 MWC) fell 43-24.
Senior Meagan Mendazona scored nine points, with seven rebounds; sophomore Peyton Foreman added four points, with three rebounds.
The girls hosted West Albany (11-7, 5-5 MWC) on Tuesday after press time.
Girls Basketball: The Dragons suffered losses on the road this week, losing 48-62 at South Albany (9-8, 3-6 MWC), followed by a 69-29 defeat at Lebanon (12-5, 8-2 MWC).
The girls hosted North Salem (2-16, 0-10 MWC) on Tuesday after press time.
Girls Basketball: In the cross-county rivalry, the Pirates (19-3, 10-2 Casco League) defeated the Mountaineers (11-11, 5-7 Casco) 56-30.
Sophomore Elana Porter added 13 points; seniors Sydney and Kenzy Lawrence added 11, and senior Kaylee Rosenbaum put in eight.
On Tuesday, after press time, the team hosted Livingstone Adventist Academy (10-5, 6-4 Casco).
Girls Basketball: The Mountaineers fell 56-30 against the Pirates on Thursday in the Polk County rivalry rematch.
Sophomore Miranda Ziegler added eight points to lead in scoring for the night; senior Marybeth Wilson added six, and junior Sophie Davis added five.
The girls hosted Jewell (7-12, 2-9 Casco) on Tuesday after press time.
Men's Basketball: The Wolves split games this week, falling 83-82 at Seattle Pacific to open the week,  but closed it with an 80-52 victory at Saint Martin's.
The Wolves return home on Thursday to host Western Washington at 7:30 p.m. in N.P.E.
Women's Basketball: On Feb. 4, the Wolves hosted Concordia and fell 83-73, followed by an overtime 87-75 loss at Montana State Billings.
The Wolves host Seattle Pacific at 5:15 p.m. on Thursday at N.P.E.
Indoor track and field: Three first-place finishes stole the show during the first day of the University of Portland Indoor Meet No. 2 for the Western Oregon University track and field teams. Dominique Loggins, a member of the WOU football team, showed his versatility and speed when he ripped off a time of 6.98 to win the 60-meter dash. That came after he posted a time of 7.02 in preliminaries. Kalulusno Ngaida, after reaching 5-03 over each of the past few meets, reached a new mark scaling to 5-05.25 in the high jump to take the event. Nick Sieber then launched a throw over 50-feet that landed at 50-00.75 in the shot put to win the event as well.
Maya Hopwood continued her runs in the 60-meter dash as she led four Wolves in the preliminaries crossing with a time of 7.78 to come in third. Logan Jackson posted a time of 8.24 to come in 21st, followed by McLauchlin and Lauren Berry as the two both crossed with a time of 8.67. McLauchlin came in 29th with an extended time split of 8.668, while Berry was at 8.669. Hopwood advanced to the finals and trimmed a few seconds off her time coming in at 7.76 to place third once again.
In the women's 60 hurdles, Ana Popchock and Hurley finished 12th and 13th with Popchock collecting a time of 9.66 and Hurley at 9.69. Michaela Yonkman added a finish of 10.02 to come in 20th.
WOU will now have one more week of events to prepare for the GNAC Championships as they will be sending separate teams to the Boise State Challenge and the Husky Classic this coming Friday and Saturday. The GNAC Championships will take place on Feb. 21-22 in Boise, Idaho.
Softball: Hosting Eastern Oregon University over the weekend, the Wolves softball team started the tournament with a 9-0 shutout against EOU on Saturday, followed by a 5-1 win later that afternoon. 
The Wolves travel to Tuscon, Ariz., to open up the Tuscon Invitational on Friday, facing Texas A&M University - Kingsville at 10 a.m.